57EB16-007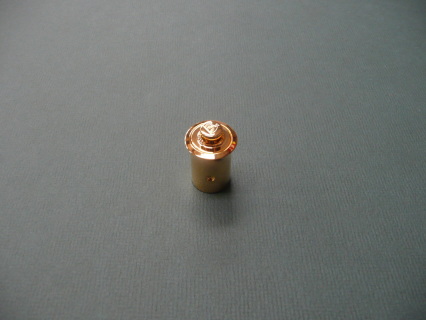 1957-58 BROUGHAM VANITY SET ARPEGE ATOMIZER: This is the single most rare, coveted, and sought after of all the Brougham vanity items! The detail, polishing, engraving, and 24 Carat gold plating is far superior to OEM in every way! It also sprays better too! The OEM units lacked attention to detail because they were made to be simply thrown in the trash when the perfume ran out, which is exactly where most of them are now! By stark contrast our reproductions are made like fine jewelry. There is a huge quality difference! $1000
NOTE:
There is absolutely nothing an OEM unit can do that this extremely high quality reproduction can not do better! And for a lot less than the absolutely crazy money people often ask and/or pay for OEM units that are corroded inside and do not function properly. Over the years
I have seen prices of 10K paid for OEM units, and recently asking prices as much as 20K!
57EB16-008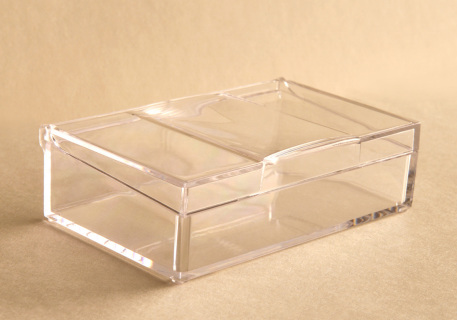 1957/58 CLEAR PLASTIC CIGARETTE CASE
.
At long last the illusive clear plastic cigarette case is finally available. It is a flawless replica made in state of the art steel tooling. We also used superior materials to what was available in the 1950's. For a tiny fraction of the actual cost to make this part you can have a brand new, crystal clear cigarette case with perfect working hinges that is far superior to the OEM part in every way. The OEM parts never looked anywhere near this good even when they were new! Working hinges! What a revolutionary concept
$400
CLICK HERE FOR MORE INFO ON THIS ITEM, AND FOR PAYPAL LINKS TO PURCHASE THIS ONE ITEM ONLY.
PLEASE USE SHOPPING CART SYSTEM FOR MULTIPLE ITEM ORDERS ONLY.

CODE DESCRIPTION PRICE

57EB16-001 MAGNETIZED STAINLESS STEEL DRINKING CUPS inquire
Exact replicas. Set of six. Very intricate polish and finish work, far superior to OEM.

57EB16-003 REAR ARMREST DOUBLE BEVELED GLASS MIRROR 450.00
Leather covered, available in six colors, OEM quality and detail. Blue - 11, Lite Grey - 22,
Tan - 33,Green - 44,Ivory - 55,Black - 66,Dark Grey - 77.

57EB16-005 GLOVE BOX MAGNETIC CUP TRAY/ FLIP UP MIRROR inquire
Disassembled, and polished. Commonly discolored and cracked plastic mirror replaced and reassembled
with special two headed rivets. A very difficult job that would cost you a great deal of time and money to try yourself!